Ariful Islam/Guwahati
If smoking is injurious to health, then cigarette packs are also harmful to our environment. However, the unique creativity of Anwar Hussain of Pothi Mari village in Kamrup district of Assam had made an exception to this rule.
Anwar Hussain has made a variety of decorative items from empty packs of Pelniya cigarettes. He has made an airplane to enter his name in the 'India Book of Records.'
Environmental pollution is becoming a problem globally. For this, government and non-government organizations are running awareness campaigns in different parts of the country. Anwar Hussain has also played his role in creating this awareness by using what is essentially trash and a wasteful packing to make attractive things.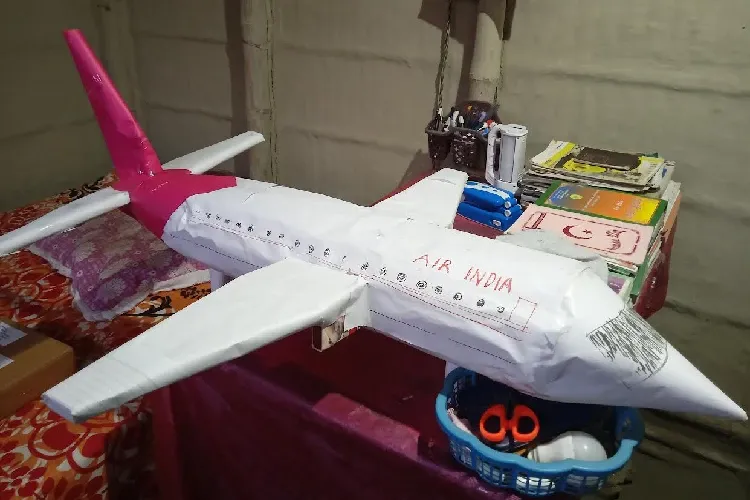 In an interview with Awaz-the Voice, Anwar Hussain said that he tried to make a few things out of an empty pack of cigarettes. One day he created an airplane in about two hours from out of the empty pack of cigarettes. He simply used gum and paper to shape the trashy cigarette packs into a record-making airplane.
After his name was entered in the record, Anwar Hussain started collecting empty cigarette packets from vendors and converting them into decorative items.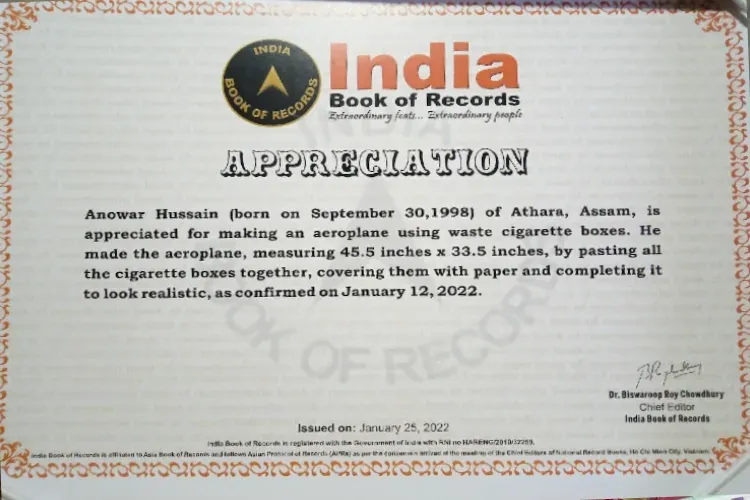 The 24-year old Anwar, who lost his father early in life and therefore he had to cope with lack of resources. He received his education from a madrasa. He also holds a bachelor's degree in Arabic from Rangiya College.
To make ends meet he gives tuitions in the village. The villagers are happy with Anwar's success and fame.
He told Awaz-the Voice that young men and women should be a source of inspiration for the younger ones. He says that there is a lack of interest in education among the rural youth. Apart from bookish education, there is a need to focus on other things.
Source: Awaz The Voice