Imtiaz Ahmed/Guwahati
Former junior World Cupper and one of Assam's most accomplished cricketers Abu Naschim Ahmed feels the state is not quite ready to do without outstation professionals in the Ranji trophy.
While he welcomed the decision of the Assam Cricket Association (ACA) decided to do away with outstation professionals in the state's senior team, Abu said it was in the interest of the state cricketers, but definitely not in the interest of Assam's cricket.
His opinion was based on the dismal show of Assam in the Ranji Trophy, Syed Mushtaq Ali Trophy and Vijay Hazare Trophy over the past few years.
"It's good that the ACA has done away with outstation professionals since 2018. It's giving the opportunity to newer players. But, I think, it was too early for a team like Assam to go in without the help of professionals as far as batting is concerned. Assam has always had a very strong bowling attack, but could never be a force to reckon with as far as batting is concerned. It is the score by the batsmen that bowlers defend. And, our batsmen are not yet ready to shoulder the mantle of being scorers without the help of outstation professionals. So, the ACA could have given the batsmen a couple more years to play with guest players. During this period the ACA could have set a goal for each batsman to improve or perish," Abu told Awaz – The Voice in an exclusive tete-a-tete.
About his first-class career with outstation professionals, the 33-year-old, who now plays for Nagaland as a professional cricketer, said, "I have come across the best batsman of my career in (Pune professional) Dheeraj Jadhav. I played with J Arunkumar, Anand Katti, Syed Mohammad and a few other outstation professionals, but Jadhav had always been class apart. He is the kind of professional Assam needs at one end to help our batsmen deliver with the bat. And, it was perhaps because of him we played in the Ranji Trophy semifinal and Vijay Hazare Trophy final. I don't think Assam will produce someone like him in the near future."
Asked if Assam lacked in any other area apart from good batsmen, Abu said: "I haven't seen any good spinner after Arlen Konwar. It's probably because of the insecurity and confusion created among the players in the process of selection. I've come across spinners like Rahul Singh, Deepak Gohain, Jitumoni Kalita etc who have the potential. But, I think, they are confused because if one is selected for one tournament, he goes missing for the next couple of tournaments. Thus, he gets confused about what format he fits in."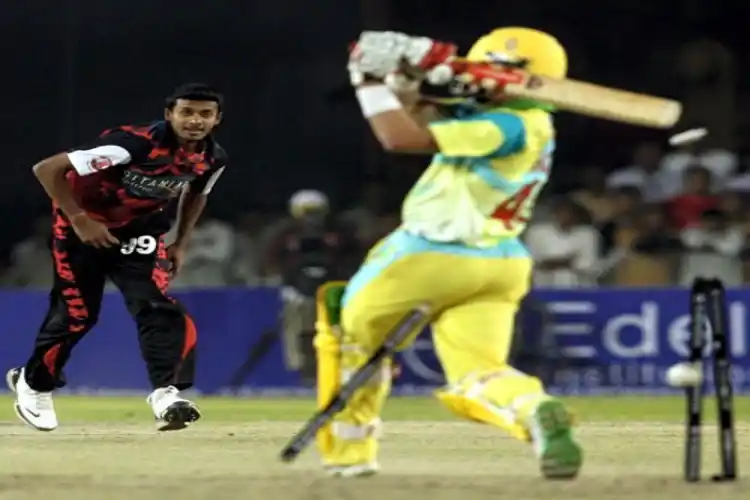 He also said Assam lacks a good wicketkeeper-batsman.
"There is also a dearth of a good wicketkeeper-batsman. Nobody has actually stepped into the boots of Syed Zakaria Zuffri. We can hear about Hrishikesh Tamuly, Eric Roy and others. If they are good, the Assam Cricket Association should groom them for the job from the right perspective. A wicketkeeper should also be a batsman like Zakaria Zuffri who would always keep the batting order well-knit. He used to be an extra confidence booster for the team."
Abu is one such bowler from Assam who had defended India's meagre total of only 145 runs by taking seven wickets to bowl Bangladesh out for only 54 runs to win the under-19 Asia Cup at Colombo in 2006. "It was a match where we were reprimanded like anything by our coach Lalchand Rajput after we were all out for only 145. But I took it up upon myself to defend it and came out successful much to the satisfaction of the coach," Abu said.
Despite his achievements, including being a mainstay in India Colts for several years, Abu was left frustrated when he used to hear from coaches Rajput and Venkatesh Prasad time and again that either he or Ishant Sharma would make the cut for the senior team in the next tournament and Sharma featuring all the time. Abu used to be the under-19 strike bowler and Sharma shared the new ball with him from the other end.
A consistent performer in under-19 internationals from 2004 to 2006, Abu was the second-highest wicket-taker among Indian bowlers and the third highest in the under-19 World Cup in Sri Lanka. He also featured as a mainstay in the India Colts in tours to England and New Zealand and played the role of demolition man in most of the matches.
"I was aware that being one from Assam or the Northeast, I was supposed to perform somewhat better than our counterparts from other parts of the country. And, I did so all the time. But, I think, I missed the much-needed push from the state cricket association to impress upon the selectors or, maybe, the lobby that backed Ishant Sharma was stronger than ours," Abu recalled.
The frustration in turn prompted Abu to switch loyalty to the rebel Indian Cricket League. "It was a rather rash decision to join the ICL. I discussed my frustration despite being an achiever at that time with my parents as well as my mentors such as (former first-class player and national selector) Kamal Das and a few other well-wishers. All my under-19 teammates, such as Rohit Sharma, Piyush Chawla, Cheteshwar Pujara etc, had made the cut to the senior team, and I was left out. Then I joined the league," he said about his decision that landed him in the soup (He was suspended by the BCCI).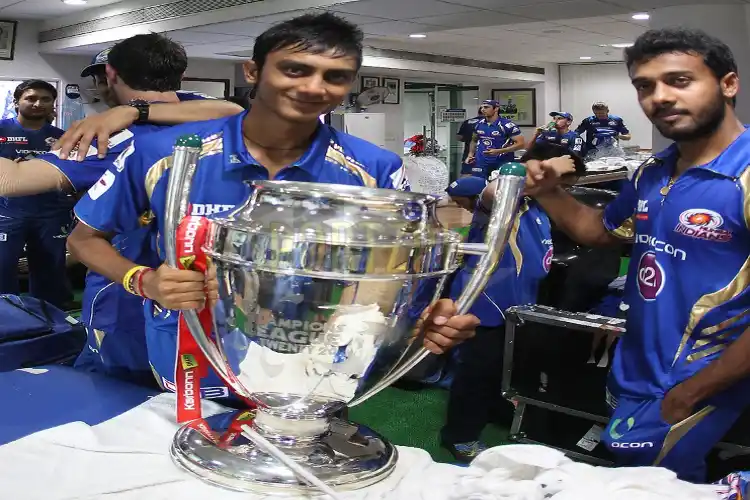 Asked if he regretted the decision, Abu said: "Not at all. Because it was a platform where I learnt cricket. It was a learning experience all the time sharing the dressing room with legends like Brian Lara, Lance Klusener, Craig McMillan, Inzamam-ul Haq, Abdur Razzak etc. I've learnt cricket in and out during those days which helped me make it directly into the Indian Premier League immediately after being granted amnesty." Abu, who also turned out for Assam in the Ranji Trophy immediately after the hiatus, played for Kolkata Tigers and ICL India XI before donning the colours of Mumbai Indians and Royal Challengers Bangalore in the IPL and Champions League.
Abu has pinned a lot of hope on Assam's young prodigy Riyan Parag who plays for Rajasthan Royals in the IPL. "Riyan is getting the best possible opportunity. I think he should make optimum use of it. I am sure his performance will be noticed. Nowadays, no performer is deprived. Although I am still not losing hope for myself, I wish to see him as the first from Assam in Team India at the earliest."
About his current stint with Nagaland, he said: "It's a very good side with a lot of potential. I am happy that I could be instrumental in helping Nagaland qualify for the playoffs as the first from the Northeast Zone. The team has a good blend of experienced players such as Jonathan Rongsen, Hokaito Zhimomi, Imliwati etc along with youngsters like Krievietso Kense apart from the outstation professionals.
An employee with Oil India Ltd, Abu was also all praise for the support from the petroleum major. "OIL helped me a lot since 2011-12. I am indebted to it. I'm giving my best for OIL and will always try to do so."
Source: Awaz The Voice