Smita Bhattacharyya/Jorhat
Music knows no barriers. With Hindu groups bagging the first prize in a Zikir, a Muslim devotional song competition, and Muslim girls participating in Borgeet, devotional songs in praise of Hindu Gods, Jorhat may well show the way to the rest of the India of how music and song can bridge religious gaps.
A Borgeet and Zikir zari contest organized by Pragatisheel Mahila Parishad at Central Club here, witnessed two Hindu troupes excelling in Zikir, Muslim devotional songs mostly sung in religious congregations and Muslim girls attempting to sing Borgeet, a part of the Srimanta Sankardeva's Neo-Vaishnavite culture.
Borgeet is a genre of devotional songs in praise of God and was introduced by Srimanta Sankardeva, the 15th century religious and social reformer.
Zikir Zari, on the other hand, is a tradition of devotional songs with a folk base, composed by the 17th-century Sufi saint Azan Peer, who came from Baghdad and made Assam his home.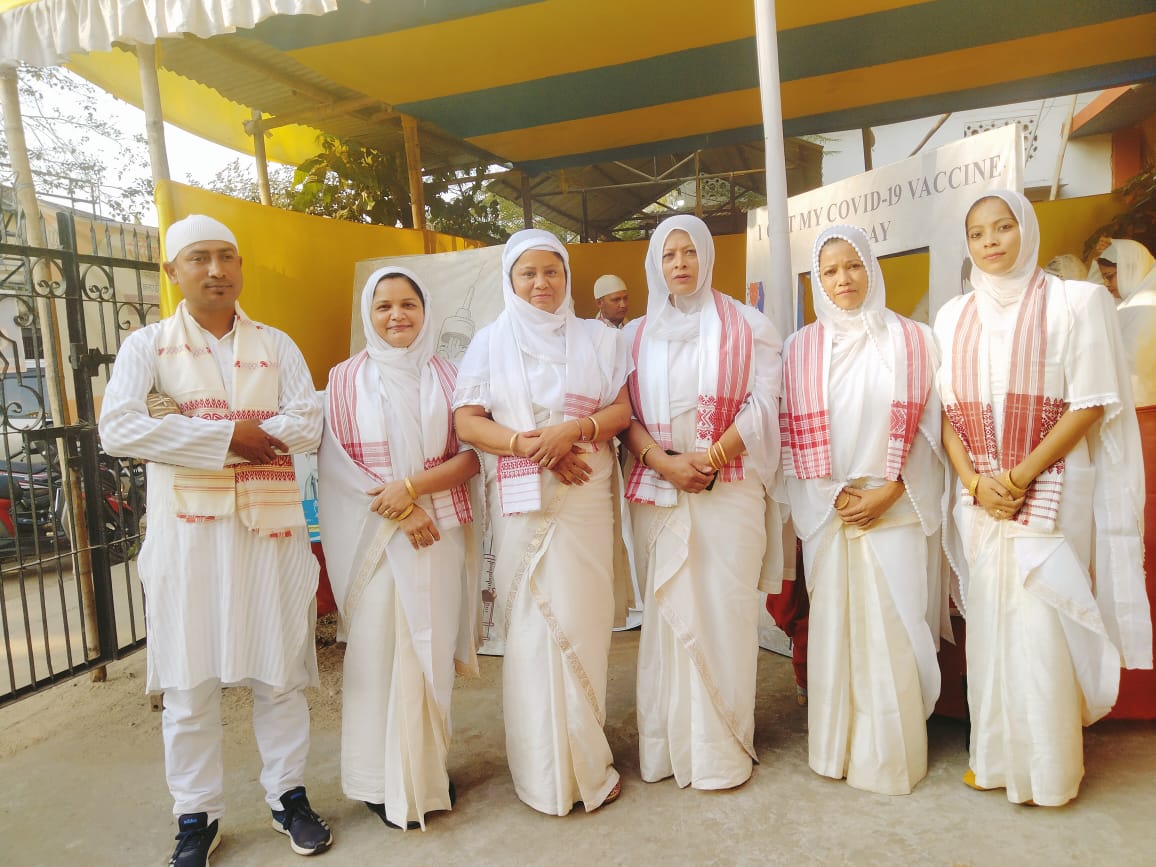 The two Hindu troupes, led by Ruli Borthakur and Parinita Baruah Neog, donned the hijab and the organizers asked them to also wear the traditional Assamese gamocha (scarf), worn during naam kirtans.
Ruli Borthakur, a teacher of Malow Ali Higher Secondary School said her troupe had in 2019 too lifted the trophy at a Zikir competition. The members of this year's troupe were Pranita Devi Baruah, Meghali Devi, Pori Bordoloi, Geetimala Sharma and Bina Pujari.
"It was great fun. We were warmly welcomed by Aressa Begum, president of Pragatisheel Mahila Parishad, and she even gave all of us Muslim names in a spirit of camaraderie," Borthakur said.
They were selected as joint winners with Parinita's team and two Muslim groups, the Horu Suwalir Group from Nazira was runners up.
"Azimuddin Ahmed, an expert in Zikir Zari helped us. He taught us the art of presentation, synchronization, rhythm, and tone, all over the phone. Had it not been for him, it would have been difficult to get the first prize," Borthakur said.
Parinita Baruah Neog, a radio artiste who sings Borgeet, is well versed in zikir, already had a troupe which used to sing dihanaam.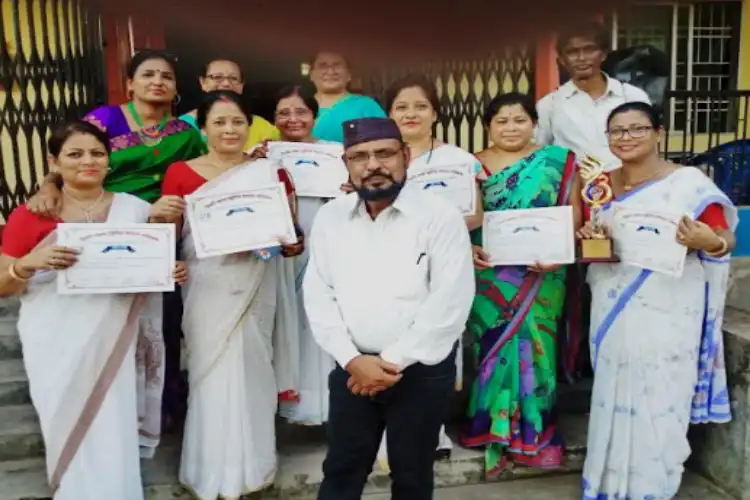 "When I decided that we should join, I taught them all the nuances of Zikir which I had learned during my college days in Sivasagar. They were quick on the uptake and we were able to jointly win the first prize," she said.
Neog added that, like Borthakur's, her troupe was also heartily welcomed and did not feel at odds while singing Zikir. Her team comprised Julie Goswami, Maushumi Jili Bhuyan, Mursana Chetia, and Pallabi Dutta.
Aressa Begum, president of Pragatisheel Mahila Parishad, said the Parishad had started the Zikir competition about four years ago, this was the third edition, in the hope of keeping this genre of the devotional song alive.
"This year we added Borgeet, competition to the Zikir competition in a bid to reach out to our Hindu brethren. We wanted to show that Hindu devotional songs find an equal place in our plans. We wanted to prove that even devotional songs of other religions could be embraced and sung by all," she said.
Aressa Begum, who is also the Jorhat Mahanagar Kavi Sanmilan president and a former vice president of Asam Sahitya Sabha Kavi Sanmilan, a sub-committee of the apex literary organization of Assam, further said in upper Assam she had not perceived any prejudice among Hindus towards Muslims.
Source: Awaz The Voice