Nakul Shivani/ New Delhi
In 2007, Delhi-based Wildlife SOS appointed Aaliya Mir as their pointsperson in Jammu and Kashmir to preserve the Union Territory's wildlife. Since then, Aaliya has been at the forefront of saving wild animals in her native place and educating the local people about the importance of maintaining a healthy man-wildlife relationship.
Married to a veterinarian, Aaliya's journey in her mission started when she witnessed the killing of a bear for straying into a human habitation. The incident moved her beyond imagination. Unable to forgive herself for not being able to do anything to save the poor animal, Aaliya promised herself to do what all was within her powers to save the wildlife near her and educate people about the need to do so.
Aaliya spoke to Awaz-the-Voice about her journey and passion. Excerots from the conversation: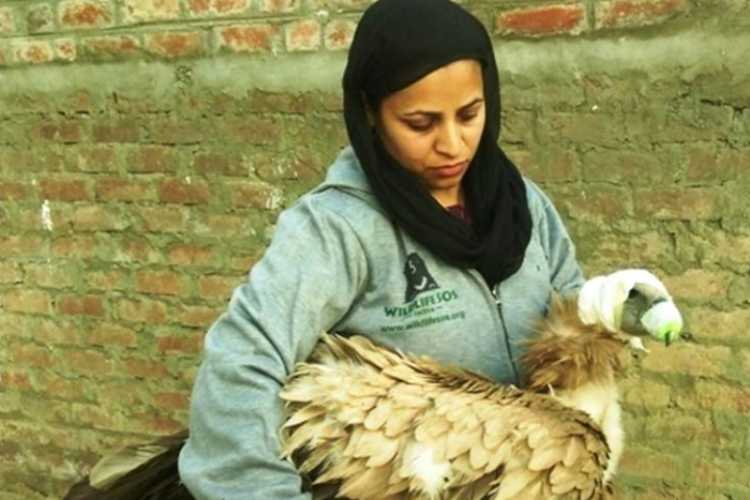 How did your love for the mission to save wild animals start?
My determination to help save Kashmir's precious wildlife grew out of a tragic event. I saw an Asiatic Black bear being burnt alive and dragged through the streets following the escalating human-wildlife conflict in the state. This horrifying display of brutality compelled me to take the initiative to do something to help the wildlife in my community.
What is the kind of work you do for Wildlife SOS?
In 2002, I started out as a volunteer in Delhi. After five years, I joined them on a full-time basis in Kashmir and am currently heading their conservation program in the Union Territory. I am involved in  rescue operations and spreading awareness about wildlife here.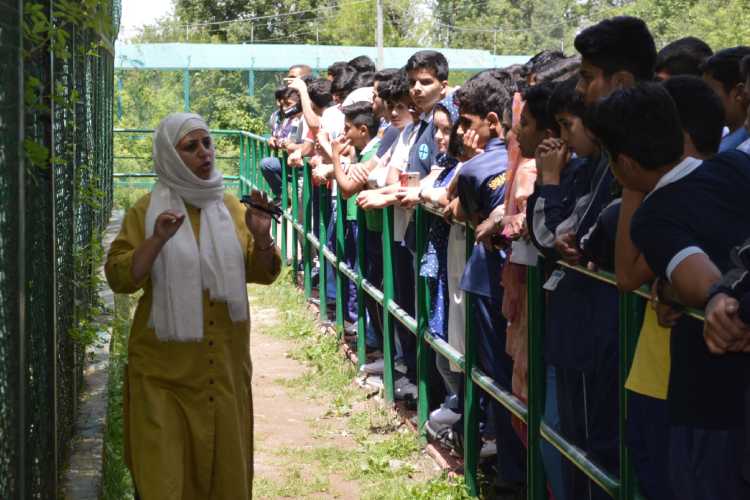 Do you have a one-stop solution for man-animal conflict?
There is no instant solution to the problem. Education and awareness are a long-term investment that aims to cultivate a change in the perception and attitudes of people.
However, though a slow process, this is a surefire way to create a strong link between people and nature, and foster an attitude where they feel responsible for the well-being of nature and wildlife around them.
What are the specific challenges you face working in Jammu and Kashmir?
Kashmir is very rich in biodiversity. Here, you will find all sorts of animals like the Snow Leopard, Himalayan Brown Bear, Himalayan Monal, Levantine Viper, Hangul etc. However, lately, we have been seeing a lot of human-bear conflict in the valley.
In most of the places in Kashmir Valley where the human-wildlife Conflict occurs, the human settlements are adjacent to, or within the wildlife area, hence triggering conflict which could cause damage to the agricultural and horticultural crops, loss of livestock and domesticated animals, human and wildlife casualty etc.
To ensure that these conflicts are dealt with in a proper manner, we speak to the locals and listen to their viewpoints or thoughts. We also provide them with a platform to highlight their voices and bridge the gap between the citizens and the authorities.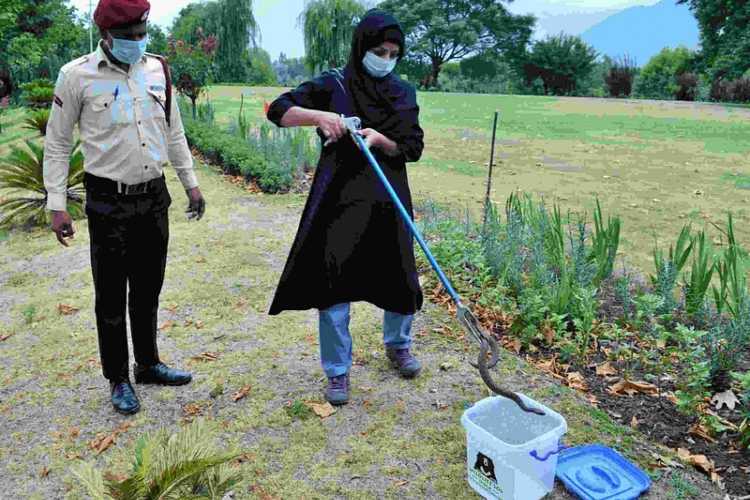 Is it difficult for you to work in the field as a woman?
Working as a rescuer who also happens to be a woman, I was often dismissed or belittled by people who did not believe that I could be up to the job.
I often hear people at rescue sites whispering and asking me to stand aside as it would be difficult for me to handle the animal and most of the time, I have seen that they become flabbergasted when I end up successfully rescuing the animal.
What is your dream as an animal conservationist?
As an animal conservationist, I am passionate to be a part of the conservation process and advocating for sustainable policy.
I want to educate the public on the importance of caring for wildlife and the environment and to help increase tolerance in humans towards wildlife damage, and understand and mitigate the impact of humans on wildlife and the natural environment.
I wish to play a role in creating a world where we can learn to live with the animals peacefully.
Source: Awaz The Voice