M Mishra/Lucknow
As one sees the young Shahrukh Ali training hard to be a professional hockey player at the KD Singh Babu Hockey Society, Lucknow, Uttar Pradesh, his father Tasawwur Ali is parked at the Shahnajaf Gate of the city with an iron box.
Tasawwur repairs two-wheelers – moped and scooter – to support his family, including Shahrukh. Braving all the financial constraints and with his meager and erratic income, he has never allowed his son's hockey training to get affected.
As a result, 12-year-old Shahrukh Ali scored a hat-trick in the final of the National Sub Junior Hockey Championship that took the Uttar Pradesh team to become the winner of the championship for the first time. Shahrukh scored five goals in the final competition.
Rashid Aziz, a former hockey coach in KD Singh Babu Stadium, told Awaz-the voice, the story of Shahrukh Khan.
It was about seven years ago that Shahrukh came to Chandrabhanu Gupta Ground with his father and brother Amir Ali. "He must have been five years old, but his passion for playing hockey soon made him a big player. He made a place for himself in sports. At the age of nine, he played in the Sub Junior KD Singh Babu Hockey tournament in Lucknow and made people including big hockey stars turn into his admirers."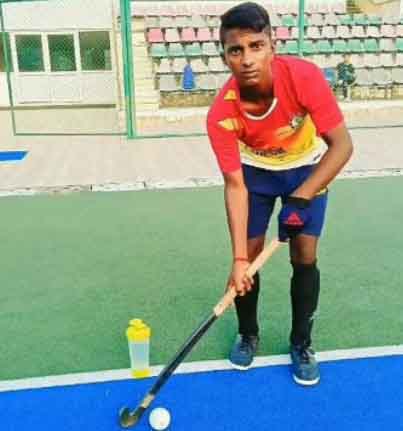 Within some time, Shahrukh became a permanent member of the UP Sub Junior Team. He became a star player with his performance in the National Sub Junior Hockey Championship. Sports Authority of India coaoch said that Shahrukh's biggest strength is the game inside D. "If Shahrukh somehow manages to get the ball in the opponent's D (area), then the chances of the team scoring a goal increase manifold.
Tassawur says first it was Aamir and now Shahrukh: I had never thought that my sons would play hockey.
Tasavvur recalls the day he had taken Sghahrusk to the Chandrabhanu Gupta ground on an amateurish basis. " I feel proud to see his performance today; it's a great feeling to realize that it's my little Shahrukh playing." He told this reporter on the phone.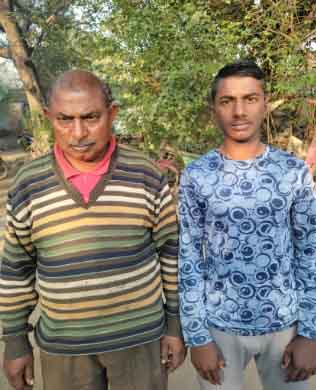 Tassawur sounds happy and proud. "I pray that one day he plays for the country and wins medals in the Olympics," he said with an emotion-choked voice.
Hockey Olympian and Secretary of Babu Society, Syed Ali says that Shahrukh Ali has achieved a big position today. While training at Chandrabhanu Gupt ground, Shahrukh established himself as an accomplished hockey player. Hopefully, his career will go a long way.
Source: Awaz The Voice