Shaista Fatima/ New Delhi
Dr Nooralhaq Nasimi, an Afghan refugee who was conferred with the UK's highest chivalry award Member of the British Empire, is grateful to India for helping and accepting the refugees like him who fled to escape the barbaric rule of the Taliban. He is also eager to work in India and wishes the Narendra Modi government offer people like him recognition as the "Afghan Opposition."
Dr. Nasimi who fled Afghanistan in 1999 with his wife and three kids lives in London and has been working with Afghan refugees for 43 years.
He says India has always been supportive and accepting of Afghan refugees and, given an opportunity, he wishes to work with India through his NGO Afghan and Central Asian Association (ACAA).
Speaking exclusively to Awaz-the Voice from London, Dr. Nasimi said: "I want to get recognition from India as an opposition as our people do not trust National Resistance Front (Taliban-led interim government of Afghanistan) anymore".
Nasimi's NGO ACAA was established in 2000 in Hounslow, the UK. On January 1, Dr. Nasimi was among 30 Muslims selected by the British Monarch for the highest chivalry awards namely Member of the British Empire, Order of the British Empire, and so on for their services in respective departments.
Nooralhaq Nasimi, 57, was awarded an MBE for his work in the rehabilitation of refugees through his organization ACAA. From being a soldier in Afghanistan to be a refugee in London, Nooralhaq's journey is a perfect story for a feature film.
Nooralhaq believes in opportunities for all while helping and uplifting those who need it most. He says he along with many fled Afghanistan in trucks and boats with their families as life under the Taliban was particularly impossible. With a Ph.D. in political science, he wishes to see a better Afghanistan that is free from the Taliban.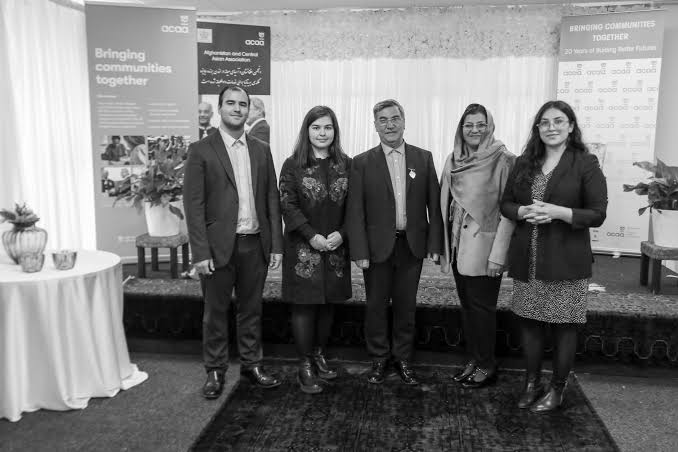 As much as ACAA is close to his heart, the act of altruism is more dear to him. Nooralhaq and his children are surrounded by the Asian diaspora and his kids are great admirers of Indian movies. here are excerpts from his interview.
Please share your journey and challenges you faced with us.
My journey has not always been easy. I fled Afghanistan with my wife and three children, and trekked across Europe to get to the UK. That journey, from one side of the continent to the other, ended inside the refrigerated truck that brought us to Dover, freezing cold and scared for our lives. After 12 hours in the truck, someone finally unlocked the back, and the doors to a better and safer life free from war and conflict opened. I was born in a rural district north of Kabul; Ghorband, in Parwan province. Growing up, I saw my country destroyed, first by the USSR, then the Taliban, and life became dangerous and unbearable for my family. So we left, but the danger did not – one of our scariest moments was crossing the border between Hungary and Slovakia: we had to get on a small boat that was at 2 am and was only supposed to accommodate 10 to 15 people, but it had 40 people squashed into it.
You say you came to Britain in 1999, how tough or easy was it to find your feet?
The UK Border Agency opened the door and their reaction was surprisingly positive. On meeting us for the first time they gave my kids yogurt and chocolate. As a parent, I felt so relieved. We were immediately escorted to a local health center to get a health check-up. And then we were back to the immigration center in Dover, where we had an interview and I explained everything. That night, we stayed in a local accommodation and it was one of the most peaceful nights of sleep for my family. The next day, we were taken by bus to Victoria Station and then to the Refugee Council in Brixton, where we stayed for a day and then by 5pm, they'd found accommodation for all of us in Lewisham – and that's where we started our new life. Finally, we could properly rest knowing we were in a safe place, but there was a lot to get used to – like the language, food and culture – in the UK compared to our lives in Afghanistan.
Soon enough, my kids started their education at the local school and within a year of arriving in the UK, my wife and I welcomed our fourth and final child into our family. I've never felt anything but accepted by the UK and it's this acceptance that inspired me to help other refugees. So in 2000, I set up a charity called the Afghanistan and Central Asian Association (ACAA), which initially helped to organize cultural events and day trips for the Afghan families in London and Butlin's Bognor Regis.
How much has changed from 1999 to 2021 in Britain, in Afghanistan and overall in the world?
In Afghanistan, the NATO intervention changed everything, and led to many positive developments. Investment in infrastructure, education, and skills; the advancement of women's rights and educational opportunities; the integration of Afghanistan into the international community – all of these were good things. Not all was positive – Afghanistan after 2001 lost much to corruption and nepotism among the rulers – but the money poured into the country after the fall of the Taliban and changed a lot for the betterment of the country. It's a shame it couldn't achieve its full potential, and much of the country is still underdeveloped as was before August 2021, but western involvement in Afghanistan has improved the lives of many people.

You fled from the Taliban and Taliban is back in saddle in Afghanistan. What do you think is the future or can you foresee the near future?
See, the future is difficult to predict. I believe the will of the Afghan people is for greater international involvement and increased aid, but it is unclear if that will take the form of a return to intervention. Hopefully, the Afghan Diaspora Council that we at the ACAA helped set up last year will be able to play a key role in the future of Afghanistan too – Afghans abroad play an outsized role in promoting our culture and representing our people.
Tell us something about your family.
My family consists of my wife and four kids. While my wife has always been my pillar of strength, I tried inculcating in my kids the grassroots values of philanthropy. In the last 21 years, my eldest daughter Shabnam founded the Conservative Friends of Afghanistan. This organisation provides a political, business, and diplomatic forum aimed at building a more meaningful and stronger relationship between the UK and Afghanistan. My second daughter Rabia graduated from Cambridge with a PhD and now works at the Cabinet Office, while my son Darius graduated with a philosophy degree from King's College London. There he founded the university Central Asian Society. My youngest daughter Sheekeba is currently studying law and helps run legal services of our charity.
What inspired you to start the Afghan and Central Asian Association ACAA?
We do the work we do because people are still fleeing Afghanistan in hopes of a brighter future. They may have lived for years in unrest, and we want to make sure they can feel settled here in their new home as quickly as possible. There are reportedly around 70,000 Afghans living in London, yet we are completely underrepresented compared to other ethnic groups. It's vital to encourage Afghans to get involved in local politics so they have a voice. Refugees and asylum seekers are disproportionately isolated in our society – we work to help change that, and it has been gratifying to be able to help people from these backgrounds to increase their contact with others and become more integrated with their wider communities.
How exactly does your organisation help refugees?
We started the organization from scratch, and gradually built it up into the charity it is today, helping thousands of Afghans across the UK. Again, the journey was not always easy. Arriving in the UK my family and I did not have a good grasp of English or how the British system worked, how the charities sector worked. At the start it was just me and my family – now we have the largest Afghan-run community center in the UK, employ full- and part-time staff, and attract many volunteers to support the different projects we run across the country.
How do you manage the funds?
Our funding comes from lots of different donors – we are fortunate to have so much support locally, and that reflects the quality of our services, and the impact it has on the Afghans who come to us for help. Our funding helps us make a difference to the lives of a great many in the community, but we are always on the lookout for more!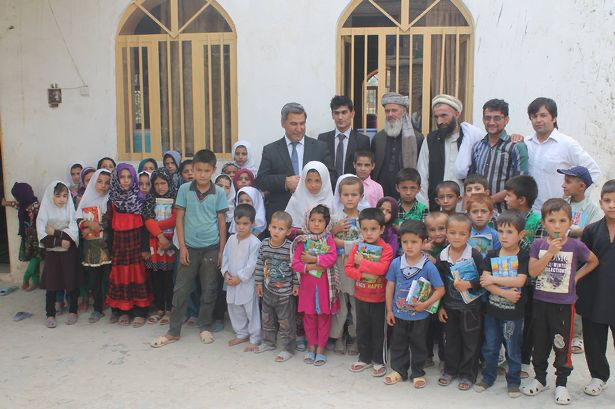 What is your prime objective through ACAA?
To support Afghans in the UK, and help them integrate into British society. We're not just a refugee charity, helping people who arrive in the UK establish their new lives – the services we offer are about supporting people in becoming better citizens, and contributing as fully as possible to life in the UK. Yes, we work with many who arrived after August 2021, but we also work with Afghans who have been in the UK for years.
What are your views on India-Afghan relationships?
India has always been a great ally of Afghanistan. We have historic ties stretching back to the Mughal empire; in recent history India has been a strategic partner and ally, investing greatly in the Afghan economy.
Can you shed some light on the Pak-Afghan tug of war, what do you think is the reason behind it?
That is a complicated issue. The Taliban have historically had close ties with elements within the Pakistani government and ISI, though the TTP (Pakistani Taliban) are challenging that.
As an influencer what are your aspirations for society?
More unity, solidarity, and prosperity in the UK and among the Afghan diaspora. I would like to see greater involvement in Afghanistan from the international community, as we saw a difference it could make during the NATO intervention. In the UK, I would like to see more support for migrants and refugees, who currently are marginalized and face great hardship on arriving here.
How do you feel about having received an MBE?
I am a Member of the Most Excellent Order of the British Empire. It's a big achievement, and I am very pleased for myself and for the organization, as it reflects my own work but the wider impact we have too. It's nice to see our hard work recognised, and shows that the UK is a place of equal opportunity for all, British or Afghan.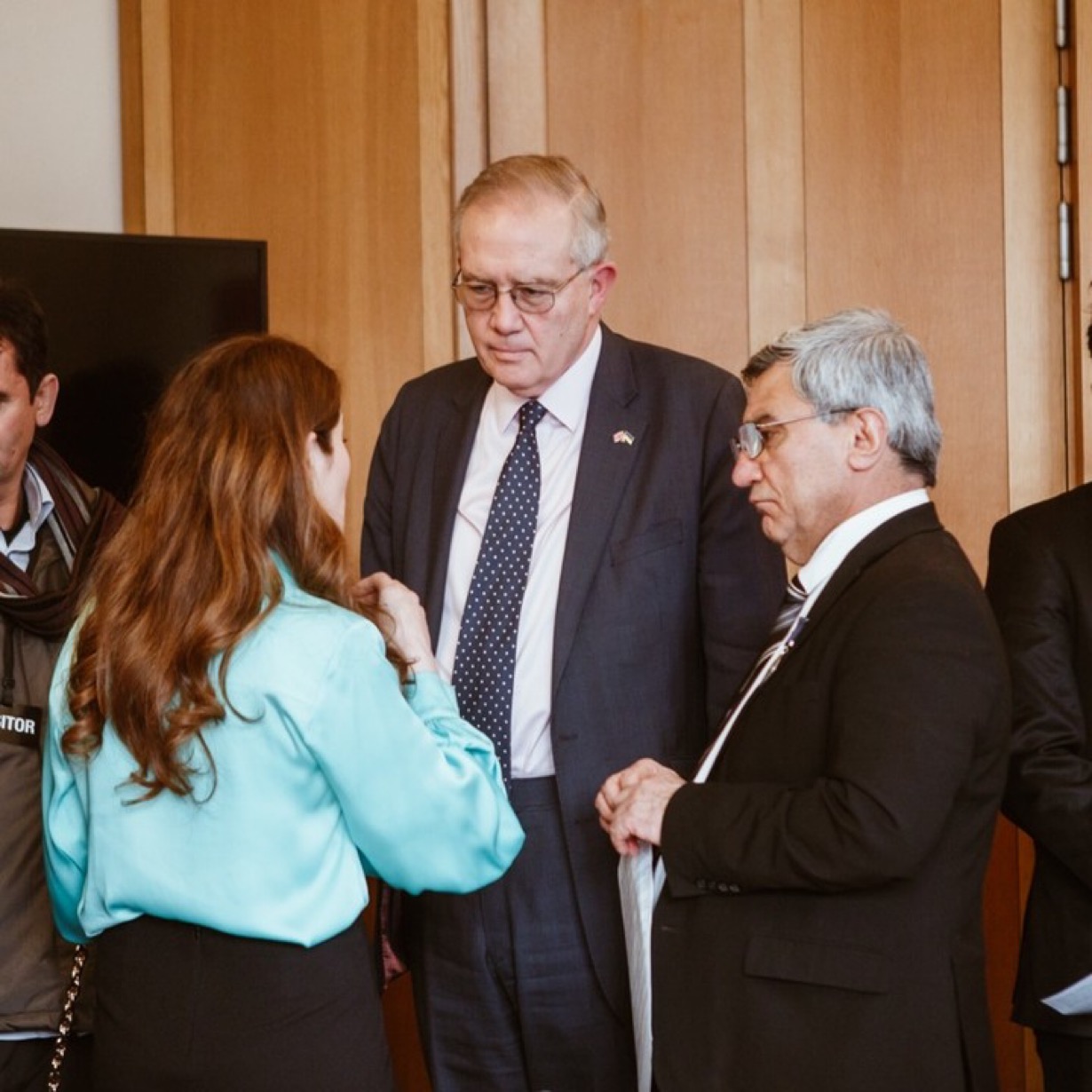 Does it change anything or does life go on?
Hopefully it will mean more recognition for the ACAA around the UK and abroad. We are always looking to grow, and hopefully this will help!
What is your philosophy for life?
I am an activist, and always have been, even at primary school speaking out against the Soviets. It isn't always easy being an optimist – during the war I was a soldier, and saw a great many of my friends killed by the mujahideen.
Source: Awaz The Voice