Imtiaz Ahmed/Guwahati
It was in 1986, an 11-year-old had walked into the Nehru Stadium (Guwahati Cricket Coaching Centre) holding his father's finger. His father wanted him to be trained by enthusiastic coaches like Nabab Ali and Abdul Robb. The kid was none other than Syed Zakaria Zuffri who later on captained Assam for a long time and is now the batting coach of the Indian Railways.
Syed Zakaria Zuffri, fondly referred to as Zak in cricket circles of India, had not only donned the Assam and East Zone colours, but also those of Railways and India B in his over-two-decade-long cricket career.
Having trained for a few years, Zak from Don Bosco School Panbazar, represented Assam in the Vijay Merchant Trophy under-16 nationals at Agartala in 1989. There he was selected for East Zone. Luck was also on his side as Zakaria himself puts it in his own words "Destiny guides me to every goal of my life."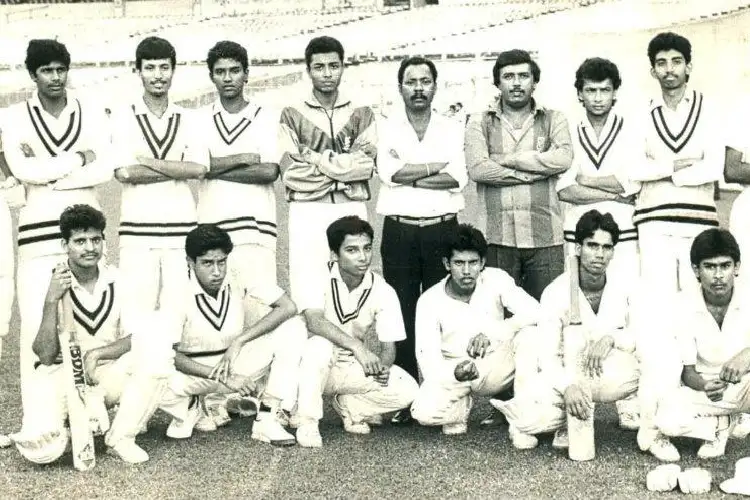 In 1993, at the age of 17, he got a break in Assam Ranji Trophy team as a stand-in wicketkeeper when outstation professional Chandrakant Pandit had to opt out from one of the matches. "In 1993, I had over 800 runs in my kitty from matches played both in juniors and seniors and, thus I got the call if not by luck," Zakaria told Awaz-the Voice.
 The young prodigy impressed all with as many as seven catches in one single match. Not only did he start his cricket coaching at Nehru Stadium, he also made his first class debut at the same ground.
After a couple of successful years in the Assam team, Zakaria got the call from his employer Indian Railways and represented the side from 1994 to '99. It was in 2000 that the then Assam Cricket Association president Prafulla Kumar Mahanta and secretary Abdul Matin impressed upon the Railways authorities to let him play for Assam., He was named the skipper of the state senior team in the Ranji Trophy.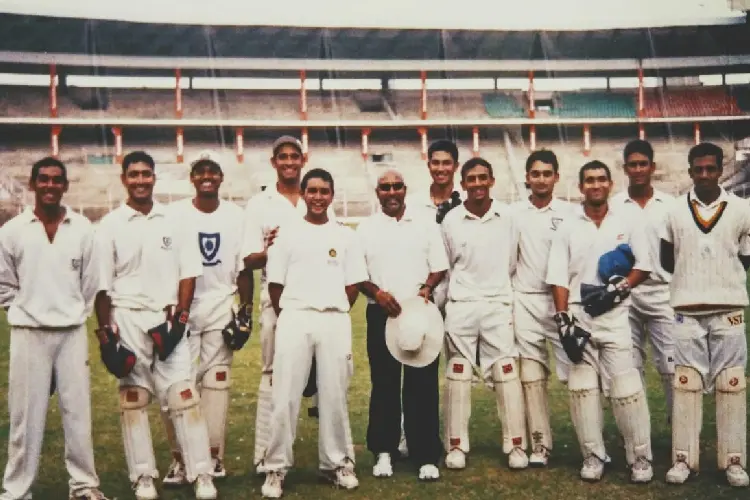 "That was quite a strong team. In batting, we had Subhrajit Saikia, myself, Nishanta Bordoloi, Parag Das and others, while Gautam Dutta, Zaved Zaman and Mark Ingty would spearhead the pace attack. We, however, lacked a quality spinner and outstation professionals such as Sukhwinder Singh, Onkar Singh and a few others had to be hired as guest players. But, as a whole the team was strong in all departments,
"The dearth of a quality spinner continued to be a problem for some time, and I was quite impressed by Arlen Konwar while playing in Sivasagar. On return, I suggested to the Assam Cricket Association about trying him out and it clicked; he turned out to be a successful spinner," he said.
Zakaria had to return from the threshold of Team India, the dream of every cricketer in India. He turned out for India B in Challenger Trophy but was not considered to be the man behind the stumps for the Men in Blue.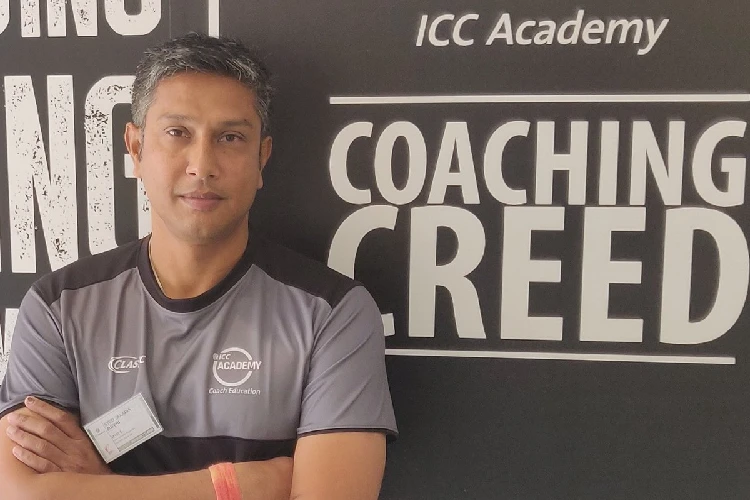 "I would not like to blame anybody for it. In our times, we actually lacked the guidance to make it to the next level. Nabab da (Nabab Ali) did whatever he could within his limitations. But, unlike these days, we did not enjoy that extra bit of guidance in those times. I actually feel that I could have given at least 30 per cent more than what I have achieved, had I got technical guidance," the southpaw batsman said.
About his experience playing with so many outstation professionals, Zak said: "Every professional who played for Assam was very good. Be it Lalchand Rajput, Chandrakant Pandit, Kiran Pawar or J Arunkumar, who is now a successful coach, and others, everybody, was a brilliant cricketer. They played not only for themselves, as professionals ought to, but for the team. As skipper, I got a lot of support from the professionals in crucial moments as well as in game planning etc."
Asked about the coach from whom he benefited the most, the wicketkeeper-batsman said: "I've played under several leading coaches such as Dinesh Navavati, Sanath Kumar and others. Everybody has their own style and way of doing things. But, it was in my ICL (Indian Cricket League) days that I came under the best coach I would like to call him. It was Australian coach Steve Rixon. I have learnt a lot from him. He is a master in game planning. He can analyse everything well ahead of taking the field."
He said: "Coaching is not a very easy task. It needs time because coaching is an evolutionary process. If you have to coach a team, it actually begins after the end of the first season with that team. You have to know which player fits in where and why. My success with the all-local Assam team was due to my association with the same team as an assistant to coach Lalchand Rajput the previous season. I could get a fair idea of the players ahead of the season as head coach."
He had also suggested ACA to send the probables on an exposure tour abroad and the ACA sent it to Sri Lanka where they played against players like Ajanta Mendis and other former national players. "That boosted the morale of the players. They started feeling that they too can do it, and the result was we beat teams such as Chhattisgarh scoring 35 runs in the last two overs. We never felt that we would lose even when we had to score 35 in two overs."
Asked if he regrets having missed the 100-match mark in first class cricket, Zakaria said: "As I've said, it's destiny that takes me everywhere. I am happy with what I've achieved because it was destined. I have no regrets … I got a good offer from the ICL and I joined the league where I've learnt a lot which is helping me now."
He played 76 first class matches and 52 limited-over matches, including four T20s, to be the highest first class playing cricketer of the state. His experience in ICL has not only been helping him as a coach today, but also made him the first chief executive officer of Bangladesh Premier League.
About his cool temperament during his playing times, Zakaria said: "My upbringing is perhaps the reason for my cool temperament. I don't know how to express my emotions even at home." He had never shown any sign of excitement or depression scoring a century or getting out for a duck.
On Assam team, Zakaria said there was no dearth of wicketkeeper talent in Assam, but there was definitely lack of initiative to groom one. "Players like Wasiqur Rahman were doing quite well. But, there has never been any visible initiative to groom those players to take them to the next level. I personally feel there should be specialised coaching to groom any player in a particular department."
Why can't Assam players make it to Team India? he said: "IPL (Indian Premier League) has opened the 'market'. Nowadays, a player gets so many matches to showcase  his talent. Now, the key lies in consistent performance to draw the attention of the media as well as the selectors."
Source: Awaz The Voice