Chandanjyoti Bora/Nagaon
Mozamil Hussain of the Magurmari area of Assam's Nagaon district is emerging as an international level hockey player from India. He has played in many tournaments for the Assam hockey team and also in 14 national-level events. Mozamil started playing hockey soon after completing his schooling at Kawoimari Higher Secondary School in Nagaon district in 2009.
Next year, he participated in the KD Singh national invitation meet, and in 2012 he played in Hockey India's National Sub-Juniors in Assam. In 2014, he played again in national sub-juniors in Jammu and Kashmir, followed by Sub-Juniors in Manipur (2016), Sub-Juniors in Bengaluru (2017), Sub-Juniors in 2018 at Hojai (Assam), Juniors in Madhya Pradesh in 2018, and juniors at Jabalpur in 2019.
At the international level, Mozamil represented Dhaka Bachelor's Sporting Club in the Bangladesh League, and in 2021, he played for General Insurance Corporation in the Bangladesh Green Delta Insurance Premier Division Hockey League. In 2021, he represented Assam in the Senior National Championships at Pune.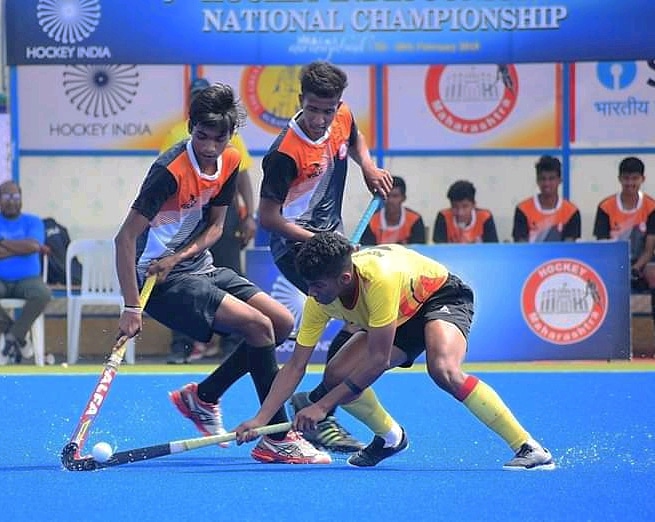 Mozamil's father Aminul Haque is a tailor and mother Mehrun Nesha is a homemaker.
Despite the obvious lack of resources, Mozamil's father never dissuaded him from playing hockey. When Mozamil was training at the Sports Authority of India in Kolkata, his father sold a plot of land to support his son. Mozamil is also set to sign a contract with the Hong Kong Hockey League.
It is worth mentioning that hockey is not a popular sport in Assam. Mozamil has reached this level only by getting training at a hockey training center in Kawoimari, a suburb of Kaliabor in Nagaon district.
With his passion and determination, Mozamil has overcome the days of poverty of his family. His father, who never allowed the economic conditions of his family to come in the way of his son's dreams is another hero of Mozamil's life story.
Source: Awaz The Voice